A video of a pastor bathing some female church members during crossover service has caused a stir on the internet. In the viral video, the pastor was seen with a large basin and a bucket of water which he used to bathe the female members as they step forward for the cleansing which happened right in the presence of other members.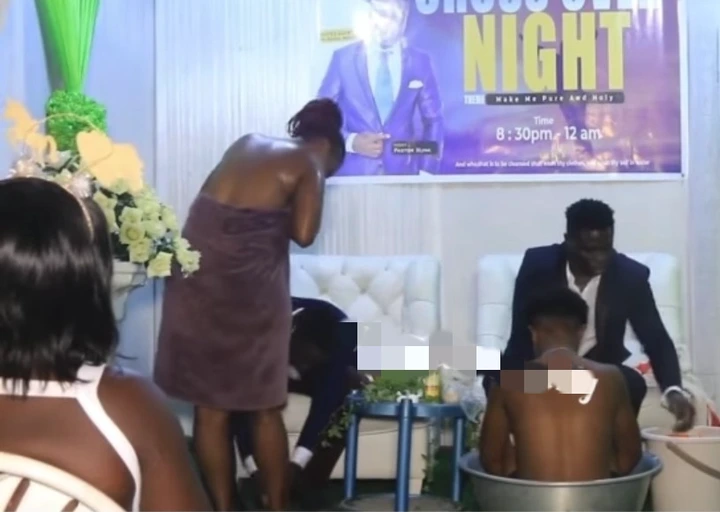 It was reported by Linda Ikeji's Blog that the event happened in Ghana. The video of the cleric bathing the female members was displayed during a live stream video on the internet. Many tongues are left wagging on the internet following the bizarre act displayed in the video.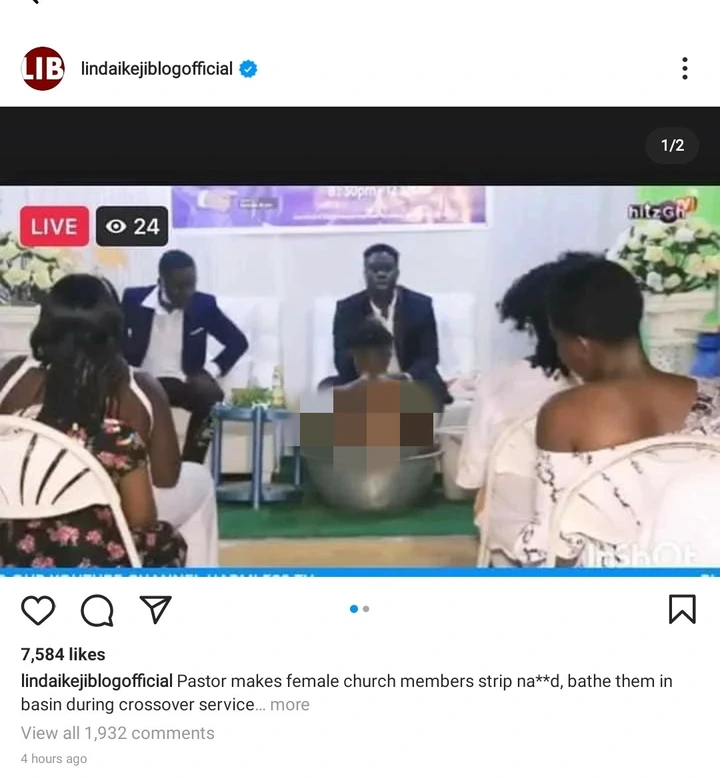 It was also gathered by LIB from the Local media outlets in Ghana that the Pastor engaged in the act in order to cleanse his members. In a bid to make them, 'holy and pure', he instructed them to remove their clothes and get cleansed in the presence of others.
In a longer video that was shared by a popular instagram blog, Tattle Room, no fewer 3 different female church members participated in the ritual. They all walked towards the pastor with their clothes on but as soon as they got to the front, they removed everything and sat inside the basin unclad.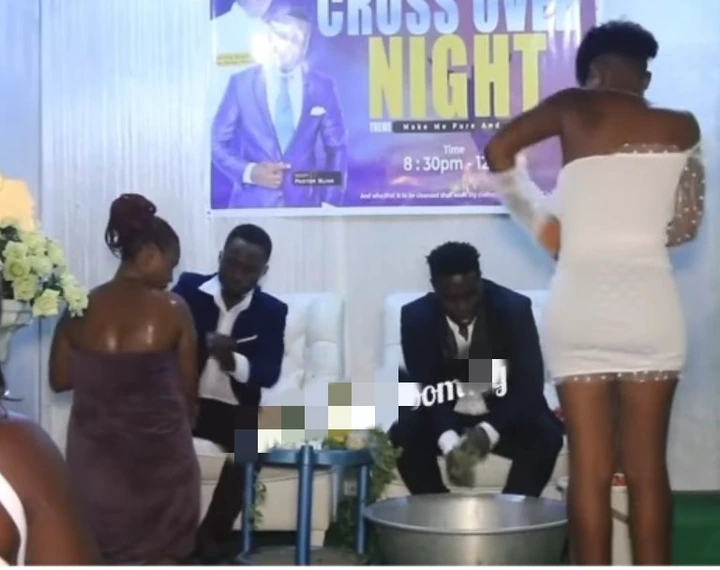 Also, there were two clerics seen in the video partaking in the activity. When the women are done with the first cleric, they move to second cleric who sat right beside the first one. It appears that the second cleric was the one rubbing them with olive oil after the bath.
In the video, the pastor could be heard saying "this is something from above. I have been directed to do this directly for you people. I know some people will be sitting in their homes and will be telling me that this pastor is not from God but for me, I always say that when the spirit directs you, you do not have any option."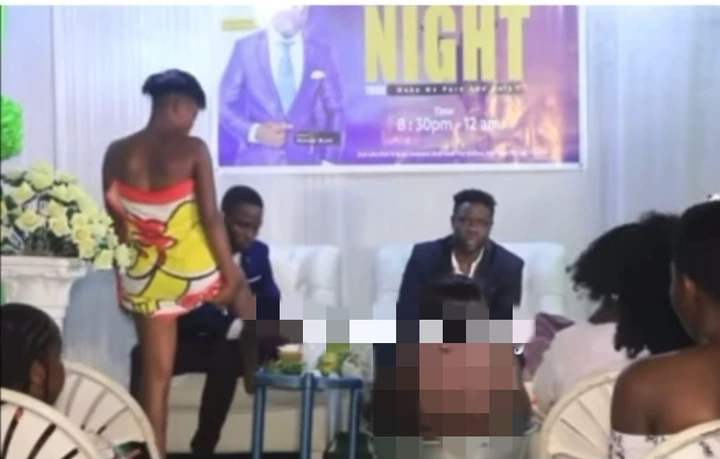 "When it comes to spirituality, it doesn't have any form", the clerics added. He mostly spoke their local language while addressing the church members in the video which was difficult to grasp. Since the video surfaced the internet, it has spurred mixed reactions from people. Many viewers were literally shocked because it is quite bizarre.
How people reacted