Entertainment
(Opinion) 2 Mistakes Whitemoney Is Making That Could Affect His Chance Of Winning The Grand Prize
The chances of Whitemoney walking out of the big brother house with the grand prize of 90 million naira is very large. This is because overtime, the Igbo businessman has been able to prove to his fans that he is potent and capable of becoming the winner of the show through his character, charisma and enthusiasm.
Truth be told, Whitemoney is currently making some mistakes that could make him loose his chances of becoming the grand winner of the show. After few research and close observations, I have come to realize that if Whitemoney continue in his present state, the chances of winning will be punctured.
1. Overconfidence
Whitemoney has escaped quite a number of eviction and this has given him so much confidence in himself. He has built confidence in his character, influence and dedication in the house that he now place himself as the winner of the show.
Just recently, as reported by daily post newspaper, Whitemoney boasted of what he will do for Boma and Liquorose if he wins the grand prize of 90 million naira. Analysing this statement, there's so much confidence and pride in it, Whitemoney no longer consider others to win but now himself and this is a major loophole in his quest for the final prize.
2. Arrogance And Pride
Recall that before Maria was evicted from the show, there was a slight clash between her and Whitemoney. Due to Maria's behavior, she provoked Whitemoney, Whitemoney who was anticipating her apologies went ahead to use vugar words on her. Whitemoney was heard criticizing Maria in the presence of Boma which displayed his pride and arrogance.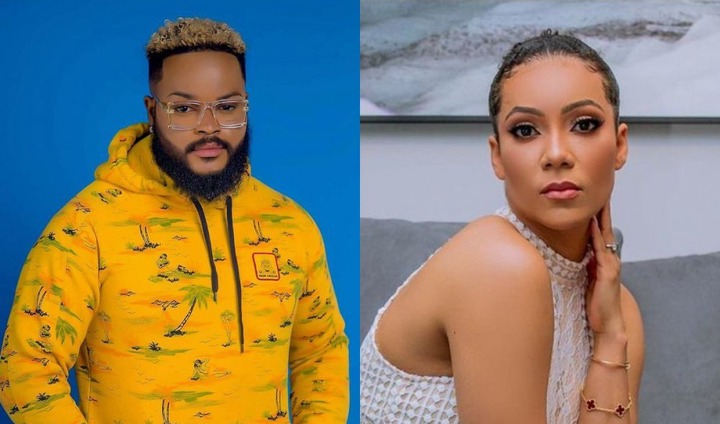 From their conversation, he was fuming with so much range and wasn't ready to make peace with Maria. Whitemoney has placed himself in a position that he would be the winner of the show, but is very bad because no one knows the outcome of anything.