Latest News
We Make It Official In 2021 – Actor Nkubi Shares Lovely Wedding Photos
Love is a beautiful thing. When a person learns to love, he or she discovers something pleasant. Nkubi, a prominent Nollywood actor, has been making the rounds on the internet today.
Just in, Nkubi took to his Instagram page to show beautiful wedding photos of himself and his wife, Vivian Joseph, whom he married a few months ago.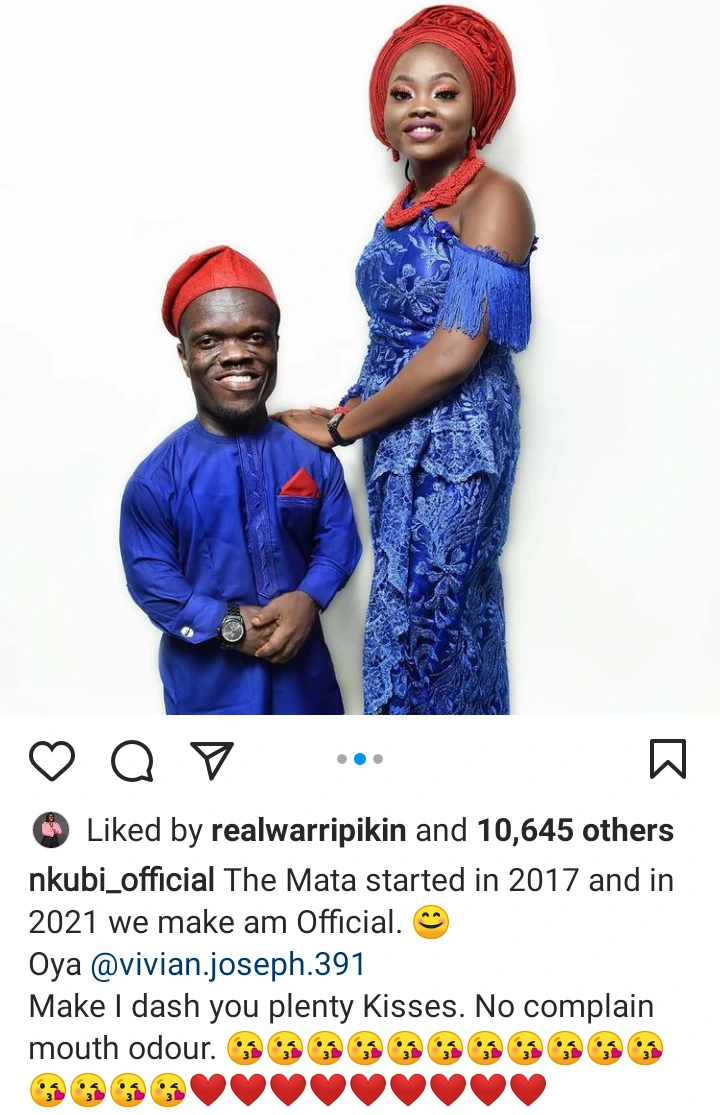 Basically, Nollywood isn't just for acting, it's also a place where you can fall in love. By moonlight, it appears to be fairy tales, but it is not.
Several people were taken aback when they saw the wedding photos today. Here are some of their reactions: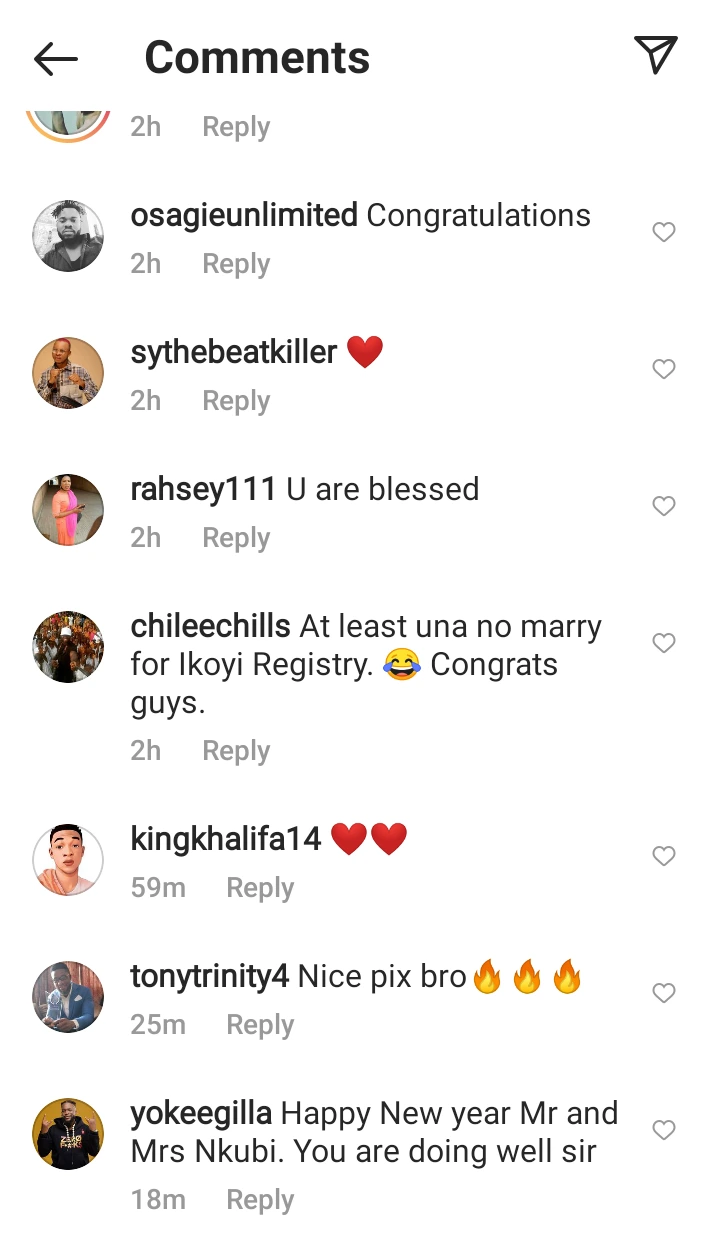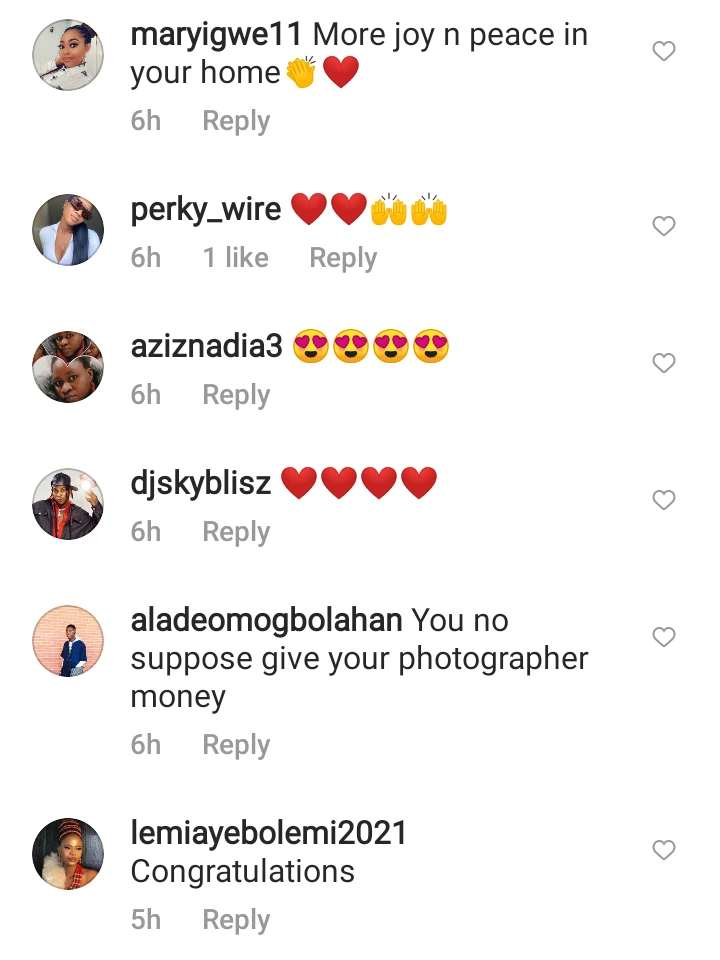 It is a significant day in Nkubi's life. Nkubi's dream, like every other man's, is to meet the woman of his dreams.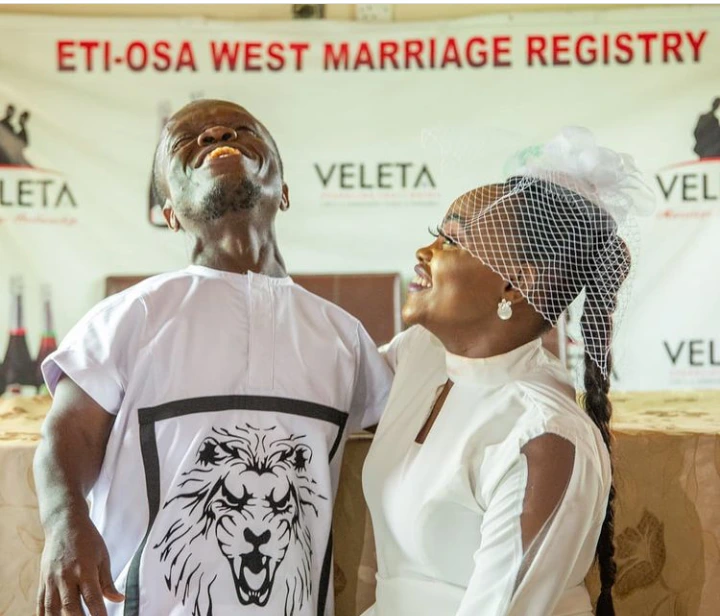 Nothing compares to marrying the person you've always wanted to marry. When you're with someone, a year feels like a month. You'll never get tired of being in their company.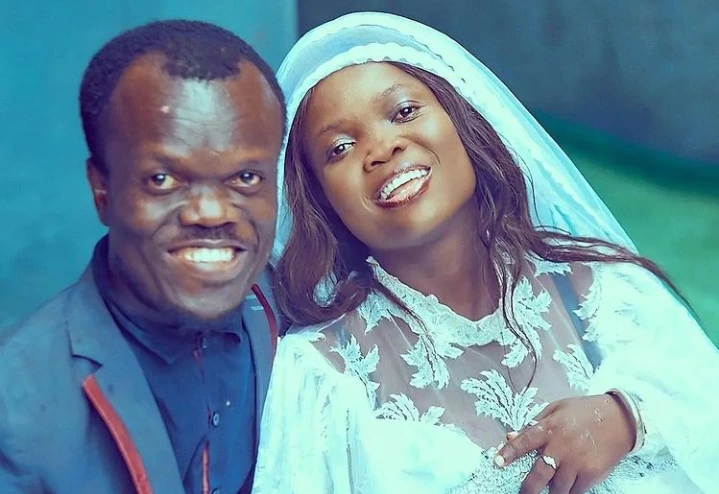 Marriage is unquestionably a joyous occasion. Because God stated that a man should not be alone. Though marriage is unforgettable, many people do not consider it an achievement, it is a necessity for many.
With each passing day, may your love for each other become even stronger.