Entertainment
"I Love The Relationship I Am Having With Jaypaul" -Saskay
BBN Housemate, Saskay, revealed that she loves her current relationship with fellow Housemate, Jaypaul.
Saskay made this revelation during a conversation with her friend, Peace, in the early hours of today.
She made it clear that Jaypaul is a really calm individual but she's trying not to have a relationship with him inside the House.
However, she didn't play down the possibility of having a romantic relationship with Jaypaul outside the House.
During her conversation with Peace, Saskay further said that she doesn't understand why Cross is acting weird in the last few days.
She said: "I really don't know why Cross can't have a conversation with me without mentioning his (referring to Jaypaul) name.
I think he sees him as a competition and I have tried to let him realise that Jaypaul is just a friend to me.
Jaypaul has never mentioned his name for once when we have conversations".
Saskay's statement proves to us that she's more comfortable around Jaypaul than Cross.
However, she still doesn't want to be in romantic relationship with anyone in the House.
Saskay believes his relationship with Jaypaul is very healthy because he rarely raises romantic discussions with her.
However, Peace warned Saskay to be very careful with the way she's treating Cross.
According to Peace, Cross is just trying to shift his attention to Saskay because he seems to have lost Nini to fellow Housemate, Saga.
She said: "I knew Cross had interest in her during the early weeks but I felt he has moved on from it when Saga jumped into the race".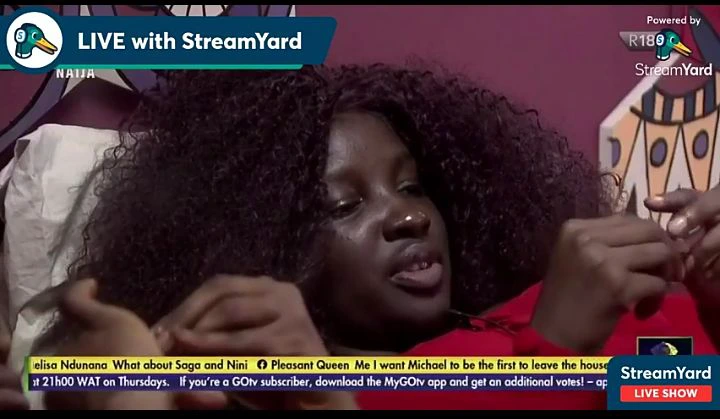 Peace's statement is likely going to make Saskay dump Cross for Jaypaul in the future.
It's clear to her that Cross is considering her as "an option" and going into a relationship with him would be a bad idea.