Latest News
Lady Says She Is A Virgin But Makes A U-turn When A Man Offered To Give Her N10,000 If She's Not
A beautiful lady decided to change from being a virgin after a young man said he would give her money if she answers his question without telling a lie.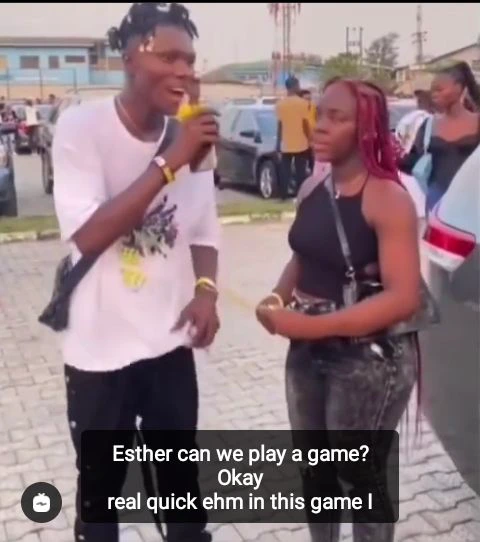 A few hours ago, Tunde Ednut shared a video of a young man and a beautiful lady online. In the video, the young man was spotted with a lady wearing Jean trousers and a blacktop. The man told the lady that he wants both of them to play a game and the lady accepted. The guy said he would ask the lady a question but the lady should be truthful with her answer, and the lady said no problem.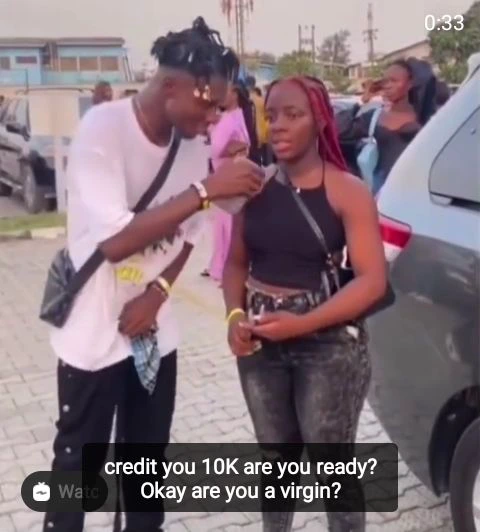 The young man asked: "What is your name?
The lady replied: " My name is Esther.
Man: "I want us to play a game. In this game, I will credit you N10k if you don't lie.
Lady: Okay.
Man: Are you a virgin?
Lady: Yes.
Man: I would have given you N10,000 if you were not a virgin but I can not give you because you are a virgin.
Lady: Come again, what did you ask?
Man: I said, are you a virgin?
Lady: No
The moment the lady heard that she was going to get N10,000 if she was not a virgin, she quickly changed from being a virgin.
What do you think about the lady's reaction?
Do you think she likes money that was she didn't say the truth?
What is your opinion in this regard?