Crime
Latest News
Gunmen release kidnapped Prophet after collecting ransom of 20m naira
Prophet Jay Jay Enejeta, a priest in Delta State who was kidnapped by gunmen last Thursday, has been released by his kidnappers.
Enejeta, the General Overseer of Faith Fasting and Prayer Ministry in Abraka, Ethiope East Local Government Area, was released on Saturday evening in Samagidi community, according to a PUNCH report.
According to accounts, Prophet Enejeta was released after the kidnappers were paid a ransom of N10 million.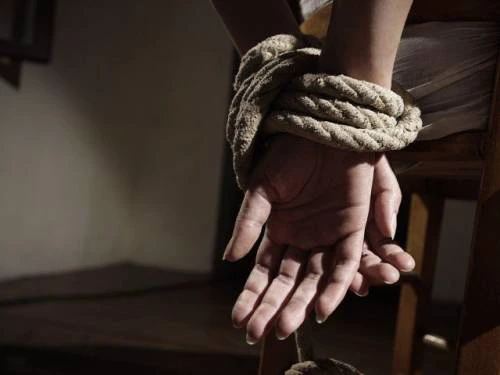 However, there was a gunfight between the kidnappers, who were claimed to be Fulani herders, and the hunters.
The kidnappers reportedly requested N20 million at first, but after pressure from security officers and a combined squad of vigilantes, hunters, and anti-cult group members, the crooks accepted the N10 million, which was quickly mobilized by the clergyman's family and associates.
Enejeta was abducted last Thursday night while returning home from a church service, and his wife, Pastor Ruth Enejeta, was killed in the process.
The cleric has been admitted to an unnamed Eku hospital and is still recovering.
After his release, some members of his church met with journalists and expressed gratitude to God for sparing their spiritual leader's life despite being hit by a bullet in his hand.