Entertainment
BBNaija 2021: 'The hypocrisy is too much' Actress Lizzy Jay slams those attacking Tega
Actress Lizzy Jay, a Nigerian comedian, singer, and model, has lambasted Nigerians who are criticizing Tega Dominic, a BBNaija " Shine Ya Eye" house mate for allegedly having an affair with another housemate, Boma, in the house.
Tega was recently been ridiculed on social media when cameras in the house caught her kissing Boma during one of the show's games. Some folks have even claimed that they both had s*x in the residence together. Many people bashed her for breaking her marriage vows and doing such an act on national television.
Lizzy asked why people were only criticizing Tega and not Boma in a series of Instagram posts. The behavior was termed by her as a double standard. She inquired as to why, whenever a sin is committed, it is always the woman who bears the brunt of the blame.
According to Lizzy, she wrote on her instagram handle- "I've read a lot of outrage from people over a married woman (BBN Tea) having something with a man… And most of these write ups are targeting the woman, yabbing and berating her…It's very annoying, why do we blame women every time for everything? Why must the woman be the one to the fall for every sin? If the guy was a married man, you all will still come out and blame the woman for sleeping with him knowing he's married. When a married man cheats with another woman we call out and shame the woman instead, now a married woman cheats with another man and we're still calling out the woman? Really Why is the guy not getting the same attention? And please don't tell me it's cos the lady is married cos last season the same thing happened between two single housemates and y'all shammed the lady". Take a look at her instagram post below.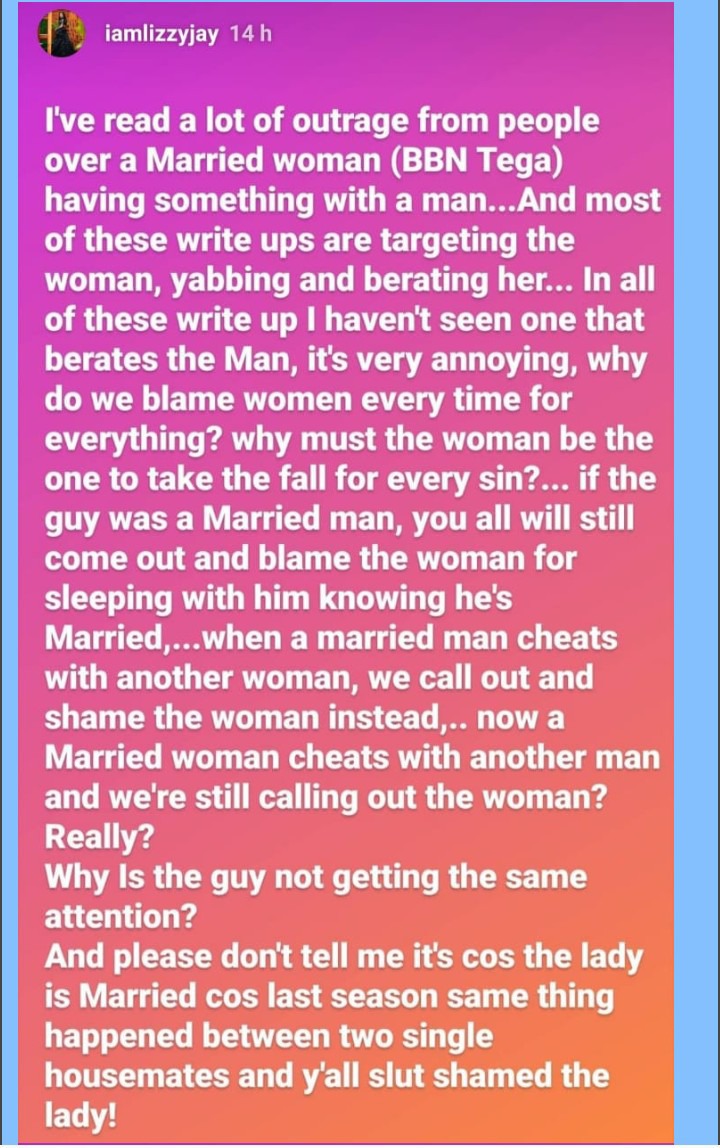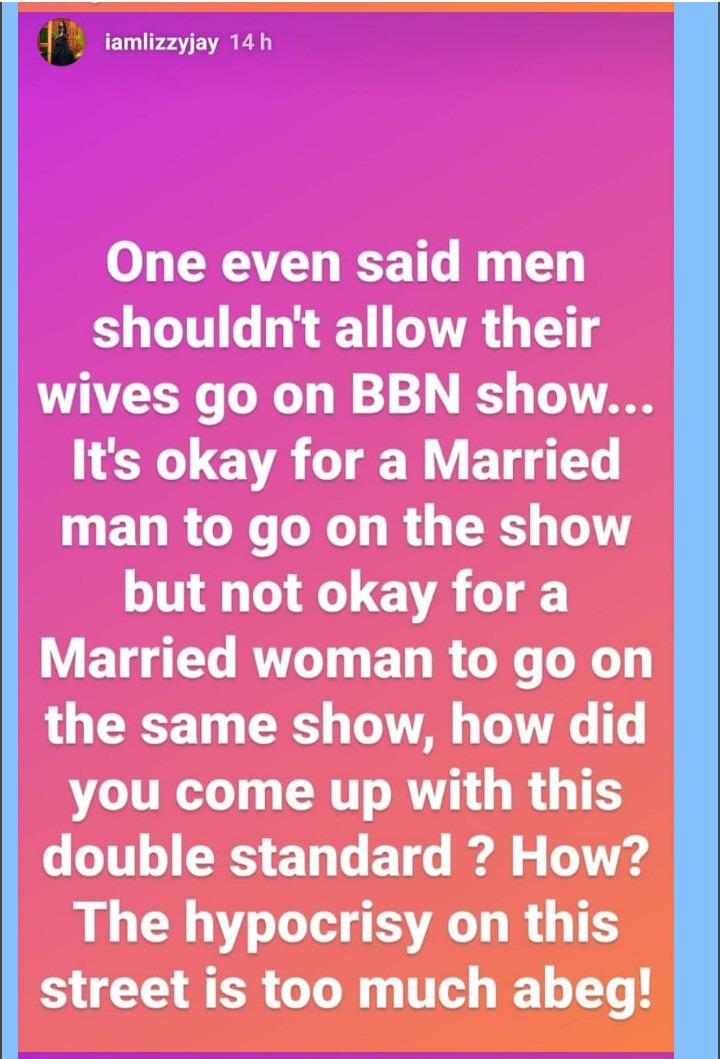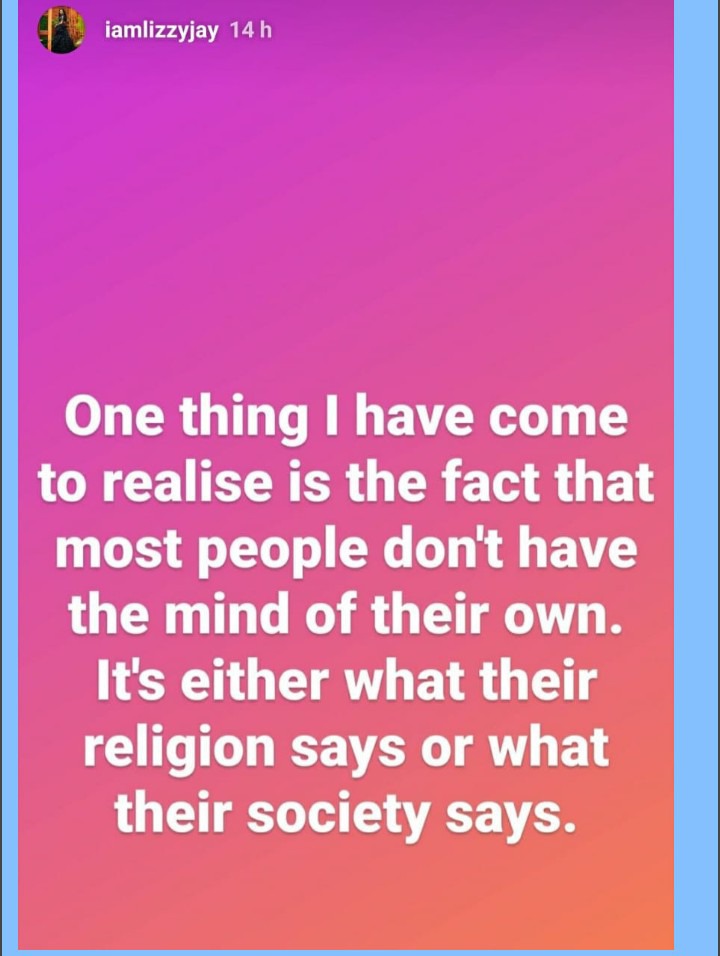 Do you really think what Lizzy is actually lamenting is right? Shear with us your views via the comment section