Entertainment
American Rapper – Lil Nas Shares pregnancy photos on Instagram as he is set to release new album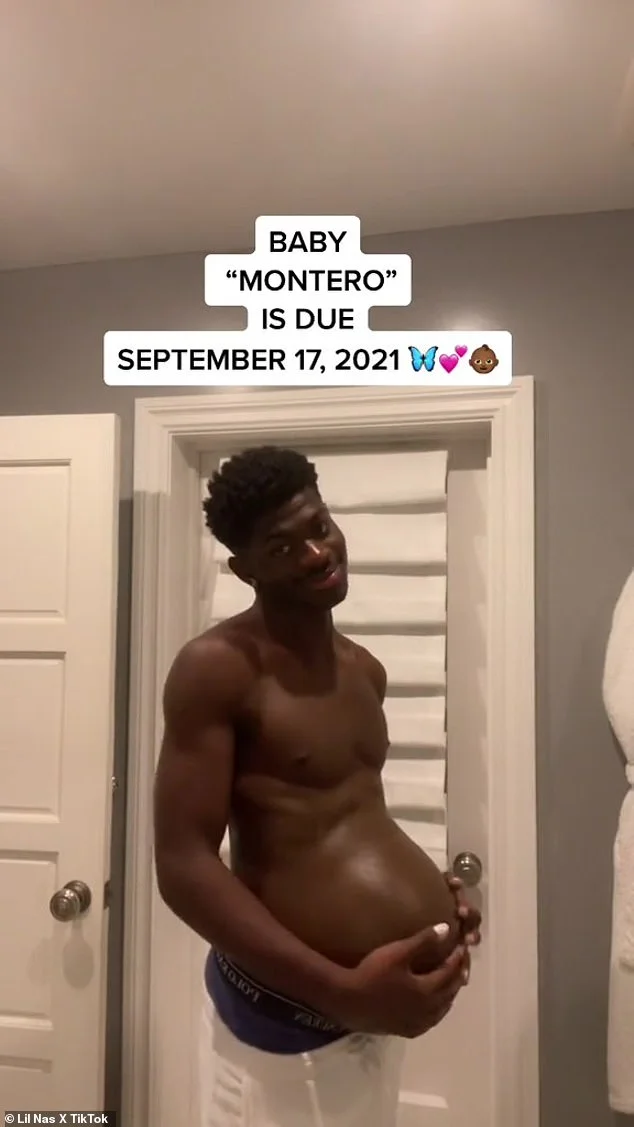 American rapper Montero Lamar Hill, popularly known as Lil Nas is a singer and a songwriter. The 22 years old rapper has been in the American music Industry for about three years now. The young rapper came to limelight after the release of his rap single "Old Town Road."
Lil Nas has caused multiple reactions on the Internet single-handedly after revealing his pregnancy photos on Instagram on the 2nd of September. we gathered that, the post has amassed an amazing one million likes in just one hour and still counting.
The trending photo is a photo shoot of himself with an enlarged belly..

in his post he wrote; "SURPRISE! I can't believe I'm finally announcing this. My little bundle of joy "MONTERO," is due September 17, 2021."

According to Lil Nas, the inspiration of the photo shoot came from Megan Thee Stallion's verse on their new collaboration, "Dolla Sign Slime."

In the post Lil Nas Wrote; "I was like, 'Oh my God, this is amazing,' so I immediately called my stylist. She was like, 'Wow, this all comes together. Your album, Your baby, I was like, "Yeah, this is my baby," As a joke, she was like, "Yeah, you should do a pregnancy shoot."
Do you find Notjustloaded useful? Click here to give us five stars rating!
---
No one has commented yet. Be the first!