Entertainment
Latest News
3 unique things Nengi's birthday outfits revealed about her fashion sense that you need to know
Fashion is expressive. It is a major way of expressing yourself, your personality and style in different stylish outfits. It is often said that what you wear determines how you will be addressed.
Fashion has over time turned out to be a lifestyle with many, especially celebrities making the best out of it. Showcasing their style and expressing themselves in different fashionable outfits especially on special days and occasions.
This is the same for big brother naija reality TV star, Nengi, who is also an actress, model, brand ambassador and entrepreneur. Nengi is one of the many female celebrities who knows how to make use of fashion as a tool for different purposes especially expressing her style in perfectly fitted and beautifully styled outfits.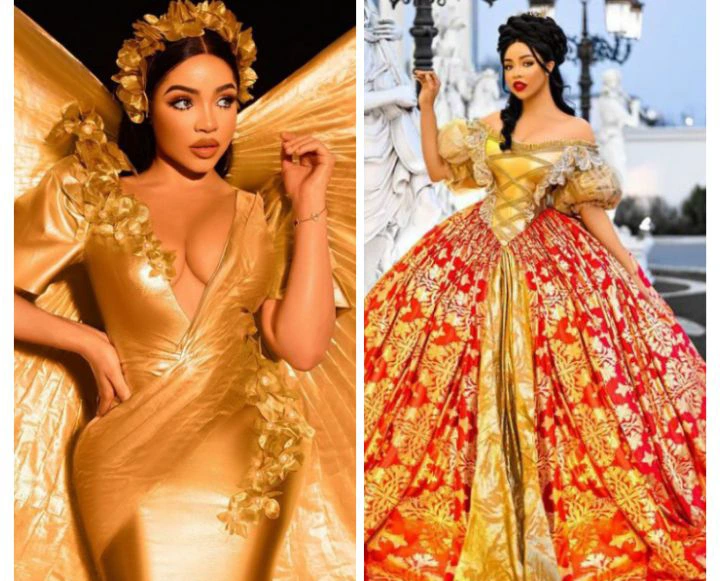 This can be seen in the two different outfits she rocked in celebration of her birthday which also happened to be the first day of the new year, 2022. Nengi chose to mark her special day rocking different elegantly styled dresses which goes to show how fashionable she is.
Looking at the two beautiful dresses she rocked, they were able to reveal some unique things about her fashion sense especially as she started the new year in style.
1. She sees herself as a fashionable royal queen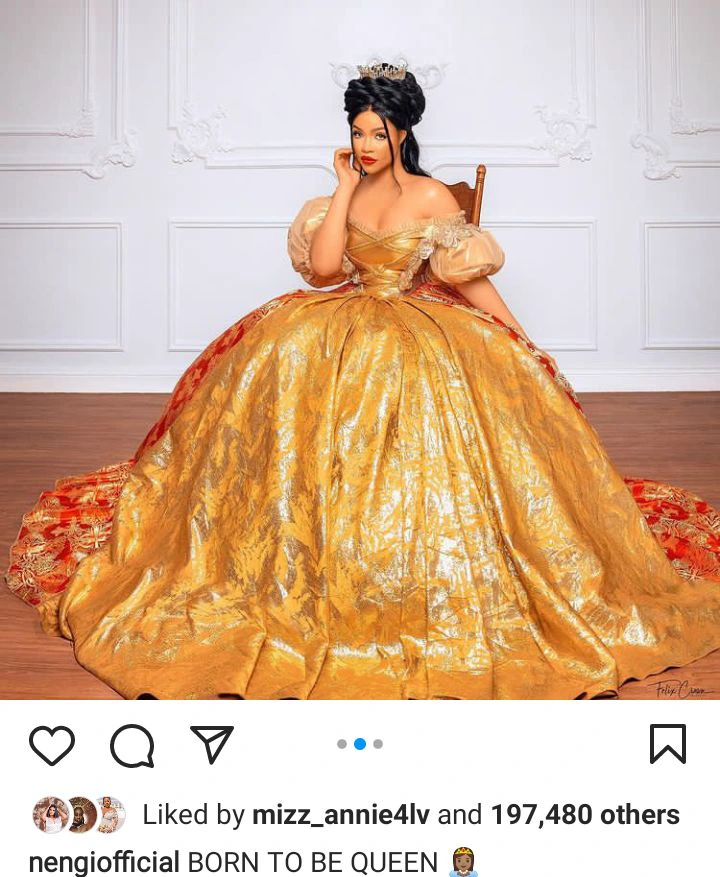 This is a good fashion mentality every lady out there should have whenever you dress up as it will enable dress and treat yourself the right way and look more fashionable like Nengi.
Nengi's outfits are one befitting of royalty as she rocked a statement ball gown and a uniquely styled dress, all wearing different jeweled crowns to signify this. She also stated this In her birthday post, revealing that she was born to be queen.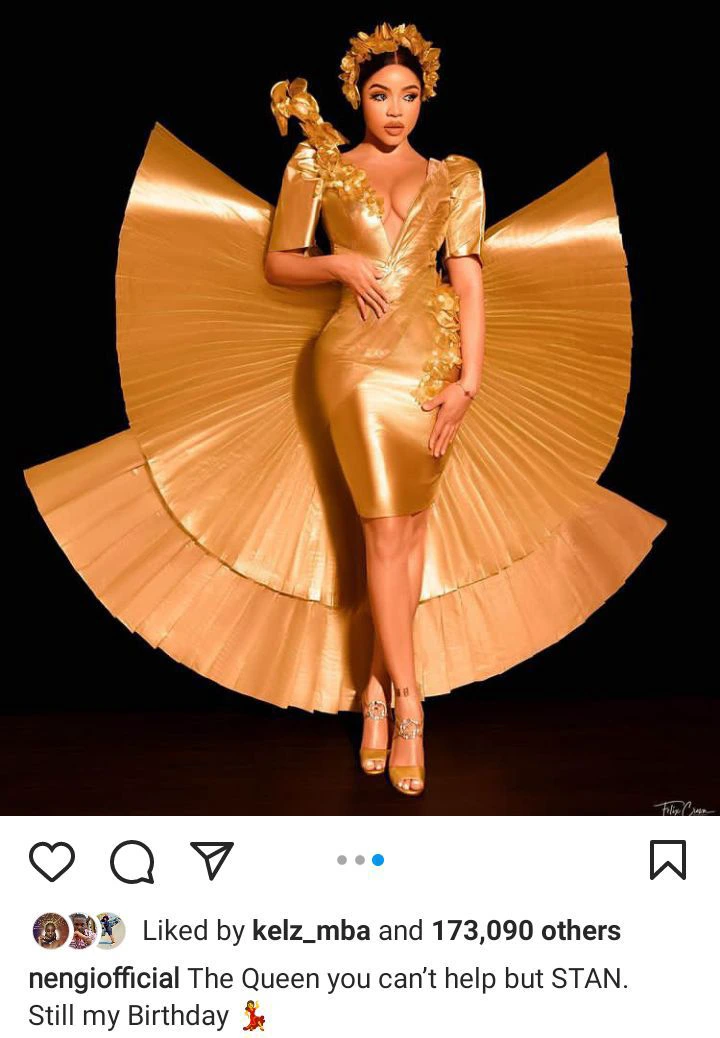 2. She knows how to make a fashion statement especially on a special day such as her birthday
Looking different, unique and stunning should be the goal of every fashionista if it happens to be your birthday. Just like Nengi, making a fashion statement is commendable especially using it to mark an important day such as a birthday. Nengi did so by rocking two beautifully styled statement dresses.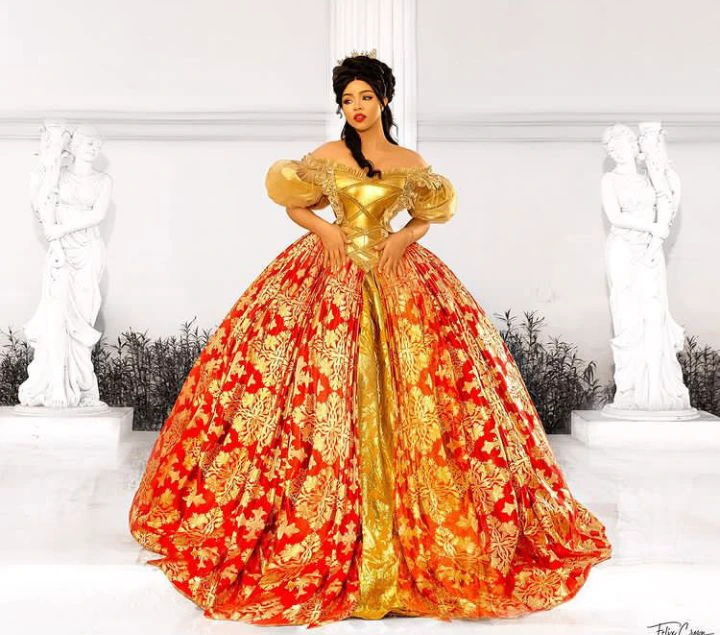 3. She is confident and bold in her own skin and body
Pulling off unique appearances such as these requires one to be confident and bold in their own skin and this is exactly what Nengi's birthday outfits revealed about her fashion sense.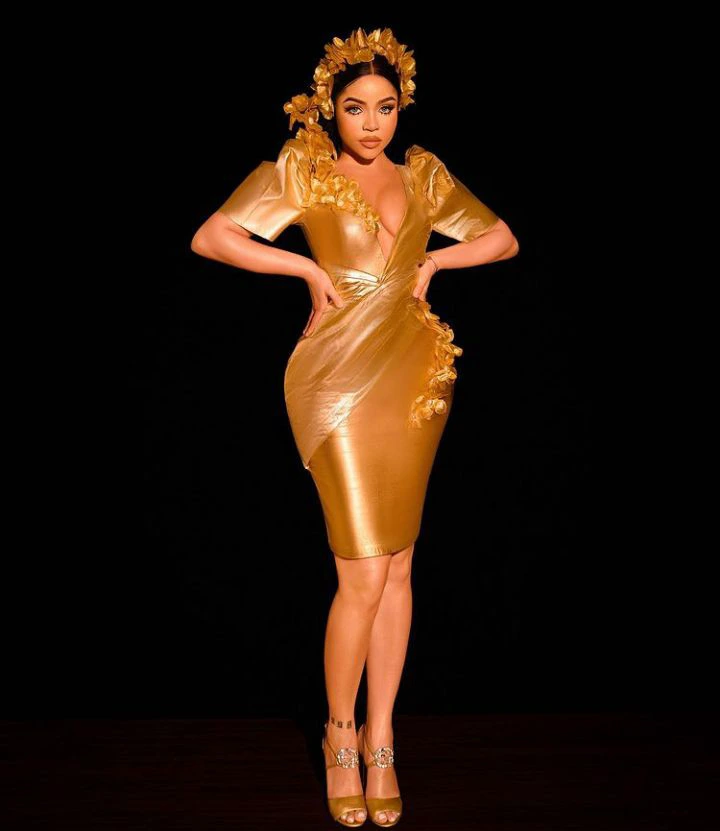 As earlier stated, fashion is expressive and communicative. Onc can easily detect your style and sometimes your personality can speak volumes in whatever you choose to wear.